ALBAN ARTHAN, A Brythonic Winter Solstice
Our Solstice Rite will be December 17th, 2022 both on Zoom and at CedarLight Center. 
3:00 PM: Doors open to the public
5:30 PM:  Zoom room will open, link provided.
6:00 PM:  

There will be a pre-ritual brief to explain the rite.

7:00 PM:  The rite will start.
10:00 PM-7:00 AM All Night Vigil. Guests are welcome to stay or go. We will have Revels and food, a gift exchange, a film, and activities throughout the night.
7:00 AM: Sunrise ritual in OBOD style.  There will be no Zoom coverage.  Parts will be assigned to those present.
9:00 AM:  Hard close.  Everybody goes home.
Cost:  $20.00 suggested donation
Times are subject to change, please check our website blog, our Event Calendar or our public Facebook page  for the most up-to-date information on the ritual. All High Rites are open to the public, so feel free to bring a friend 🙂
Times are subject to change, please check before you leave.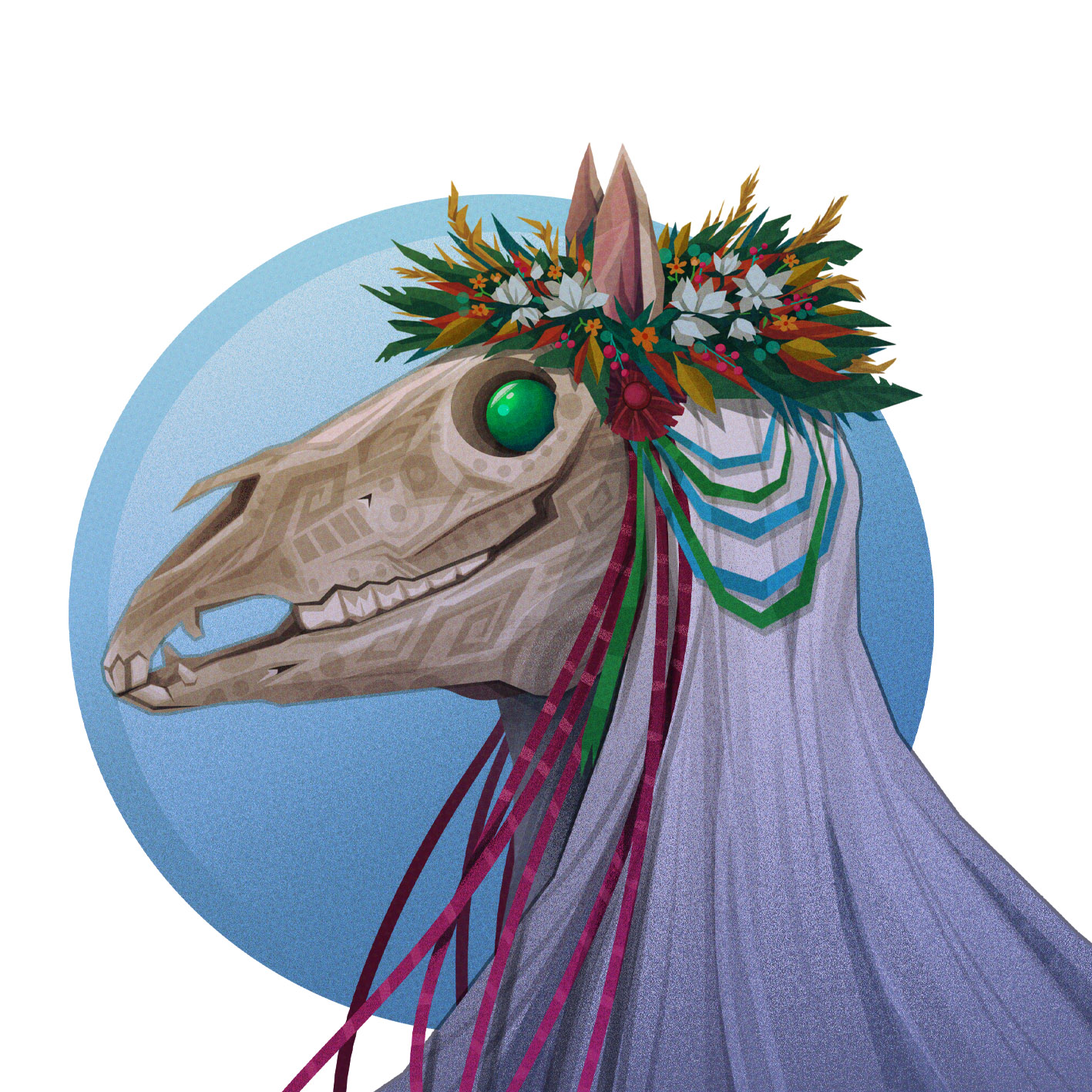 NOTE: We follow all Maryland and Baltimore City COVID guidelines. Currently, those who are not fully vaccinated are asked to wear masks and observe social distancing while on the property. Please check the current COVID guidelines prior to ritual, as they may change.
Lore of the Season & Ritual Information
Prayer: The Return of the Light Brings Release From Sorrow
Deities of the Occasion
Earth Mother: Dôn
Outsiders: Gwyn ap Nudd
Gatekeeper: Manawydan
Bardic Inspiration: Taliesin and the spirit of Awen
Beings of Occasion: Rhiannon and Pryderi as Modron and Mabon
Alban Arthan, meaning "the light of the bear" is the name given to the festival surrounding the Winter Solstice in the Welsh Bardic tradition. We will be honoring Rhiannon as the Modron, the mother goddess of Celtic Britain and celebrating the return of the Mabon, the divine child who is stolen on the day of his birth and returns on the morning of the winter solstice. We will be honoring Rhiannon by drawing on the Welsh Wassailing tradition of the Mari Lwyd. In Welsh folk custom, a horses skull was traditionally decorated with ribbons and ornaments and carried door to door during the Christmas season. Although folk custom is difficult to trace to its roots, there is a possibility this tradition traces back to the worship Rhiannon and similar Celtic sovereignty goddesses.
Other than what was suggested above, you may want snacks and something to drink with the folk after the rite.  ** We have folks with severe allergies and food sensitivities so a list the ingredients if available is much appreciated.** 
Suggested Seasonal Food:
Chilis
Stews and Soups
Anything Seasonal!
Various fruits for this time of year
Baked breads and pastries
Pumpkin dishes or orange dishes in general
Lots of apple dishes!
Apple cider and mulled spices
Yuletide spiced dishes
Ancestral recipes or foods your ancestors enjoyed.
We always need help with main dishes!
There are cans of sodas available at the Gr ove for $1.00 each. Feel free to contribute beverages to the Grove!  Filtered water is available in the Grove Space kitchen, ask any member how it works.
Dress for the Weather if you are joining us from an outside location. The High Rite will be done outdoors, and it may be cold.  If it rains we will be under the pavilion.  Be prepared with a coat, hand warmers and warm clothes. If you have a chair you'd like to sit in during the High Rites, we suggest bringing that too. 
Children and Pets
Children are welcome to all CedarLight events, but small children must be attended at all times because our center is not child proof,  there are stairs, fires, candles and small items that could be swallowed. We do not yet have children activities planned for this event however that can change if we know they are coming.
Pets however, are not allowed because we have learned from past mistakes that not everyone knows how to approach an animal and not every animal will behave predictably with many strangers around.  Thank you for understanding.
Folks gathering at CedarLight Center have the option to participate in a gift exchange. Each person who would like to participate should bring a wrapped gift worth between  $20 and $30 that would be appropriate for any other participant (e.g. a bundle of incense, a warm scarf and hat in gender-neutral colors, etc). Please choose thoughtful gifts that you might like to receive yourself. It's a good time for regifting unused or gently used ritual supplies, but please don't just grab any old junk you've got lying around.
After the rite, we will count up the number of participants and place numbers in a hat. Each participant will draw a number, and we will pick a gift in turn. Stealing/swapping of gifts will not be done this year.
For Rhiannon/Modron:
•   Apples
•   Oats, Oat Cakes, Gingersnaps
•   Roses and fragrant flowers
•   Libations (milk, honey, mead, apple cider or brandy)
•   Poetry (see participation and performance below for further details)
•   Native Birdseed
•   Charity – We will be setting up a fund for the Assateague Island Alliance in support of Maryland's wild horses. Additionally donations to charities that support women's rights and safety.



For Pryderi/Mabon
     •   Frankincense/Myrrh and other precious incense
     •   Spices, seasonal foods, etc.
     •   Oils, high proof alcohol, pinecones and fragrant wood for the fire
     •   Charity – Donations to organizations that support causes related to missing and exploited children.
     •   Achievements, gifts, and joys over the course of the past year written down on a card. Pryderi's name means "care," or "worry" after the sorrows lifted upon his return, so thanksgiving for cares that have been relieved is an appropriate offering.

General:
     •  Performance: Poetry recitation, riddles, call and response activities are encouraged for the final offering. There will be a Mari Lwyd in this ritual, and she will feature throughout the rite. The Mari Lwyd tradition involves poetry, riddles, music and dancing. All of these are encouraged, but please consult with Eric S, a priest, or a witan member if you plan to perform.
    •   Participation: Your participation and energy are an offering. We will be handing out noisemakers prior to the rite, you are encouraged to bring a drum or instrument you like to play as a part of the final offering.
     •   Acts of creativity or scholarship ("fertility of the mind"), either already performed or intended (do not make oaths to perform service lightly!)
     •   General Charity, such as donations for our tree planting, oyster, or American chestnut funds.  
PLEASE NOTE:  We take oaths very seriously.  Any oaths given as an offering MUST be cleared with the Senior Druid prior to the High Rite. Please see Sean-Paul upon arrival if you plan on giving an oath.
During our Yule Rite, the members of CedarLight have the ability to reaffirm their oaths to CedarLight. This is optional, but is also for members who have signed the book only.
Do not honor deities of different pantheons than those being honored at this rite
PLEASE KEEP YOURSELF MUTED ON ZOOM unless you are asked to unmute. Group call and responses should remain muted. Attendees who continually disrupt the ritual with background noise because they are unmuted will be removed from the Zoom room.
Offerings will be mainly given in silence as a group, but if you have something you wish to say, sing, or recite, let the Chief Liturgist know ahead of time so they can make time for your offering
Do not declare any oaths during the rite without expressed permission from the Chief Liturgist well before the rite
If participants wish to hang out after the rite, the Zoom room will remain open for a short period for socializing but the computer and tech equipment should not remain outside for too long and will need to be put away.
Cost/Donations
All CedarLight events have a suggested donation of $20 per person. This can be contributed to Dagda's Cauldron either at the Grove, or online via paypal to cedarlightgrove@gmail.com. All donations go towards CedarLight Center bills and upkeep.